The Long Gallery features prominent artists & group shows such as the Black Swan Arts Annual Open
Long Gallery Exhibitions
Title: Extremely Textiles
Date: 1 – 22 December
Preview: Friday 30 November, 6-8pm -all welcome
'Extremely textiles' has been artfully curated by Sandra Porter from the Black Swan Arts, Programming Group. The perfectly placed exhibition reflects Frome's rich textile tradition. It is also a window in to the huge range of styles and techniques which artists working within the Textiles medium are employing.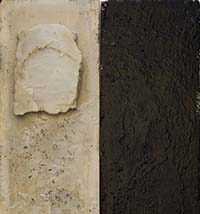 Title: Eleanor Bartlett – Matter
Date: 5 January – 9 February
Preview: Friday 4 January, 6-8pm -all welcome
Artist Q&A: Friday 1 February, 6-8pm
Eleanor Barlett is coming to Black Swan Arts Long Gallery with a show called 'Matter'.
Her work is created with unusual and challenging materials such as tar and metal paint.
Find out more about Eleanor Bartlett's exhibition and Q&A session…
Title: Black Swan Arts Young Open
Date: 30 March – 27 April
Preview: Saturday 30 March, times to be confirmed
Competition open for entries 13 December 2018 – 22 February 2019
Black Swan Arts Young Open competition is open to all young people aged between 8 and 19 years. We are proud to run this annual competition and to display an always vibrant, diverse and impressive range of artwork.
We accept entries both from individuals and school groups. Are there are three age categories we select from.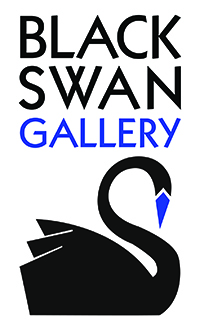 2019 Long Gallery Exhibitions
Title: Peter Hayes Ceramics
Date: 16 February – 23 March
Preview: Friday 15 February , 6-8pm -all welcome