The Round Tower Gallery is a popular location for solo shows and workshops
Photography by Simon Richardson (left) and Paul Newman (right)
Round Tower Gallery Exhibitions
I just wanted to say a huge thank you for all the help and support you have given us during our time at Black Swan, without you it would not have been possible. Having spoken to Jackie Devereux she said that it was a superb venue, where all the local artists are making a huge effort to keep their beautiful venue alive and relevant to the local community.

It goes without saying that we would love to be part of Black Swan plans in the future.
Les Williams – Society of Graphic Fine Art, March 2017
Title: Making a mark, Frome College
Date: 9 – 23 February
Preview: Saturday 9 February, 12pm midday
'Making a Mark' is a Young Artists' show displaying creations made by talented young artists at Frome College and featuring selected works created by Frome's Middle Schools.
Creativity is at the core of Frome College and much value is attached to freedom of expression in the arts.
Title: 'Freedom' Artbox, Frome
Date: 25 February – 3 March
Screen printing workshops 3 March
A group exhibition, showcasing original artwork and limited edition prints from the Artbox Frome artists.
Artbox Frome is a charity working with adults with learning disabilities to create, exhibit and sell their artwork. By purchasing their work you acquire unique and affordable art, while providing a source of income for the artists, as well as partly funding our workshops, exhibitions and studio sessions.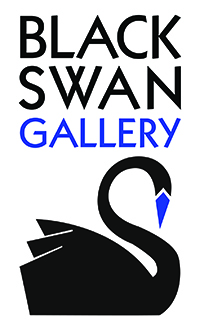 Gallery available for hire
The Round Tower Gallery is available  for the week:
4 – 9 March
14 – 20 March
25 June –1 July
7 – 14 October
14 – 21 October
Make a booking enquiry by emailing office@blackswanarts.org.uk
Coming up in the Round Tower Gallery
Title:
Date:
Preview: