The Round Tower Gallery is a popular location for solo shows and workshops
Photography by Simon Richardson (left) and Paul Newman (right)
Round Tower Gallery Exhibitions
I just wanted to say a huge thank you for all the help and support you have given us during our time at Black Swan, without you it would not have been possible. Having spoken to Jackie Devereux she said that it was a superb venue, where all the local artists are making a huge effort to keep their beautiful venue alive and relevant to the local community.

It goes without saying that we would love to be part of Black Swan plans in the future.
Les Williams – Society of Graphic Fine Art, March 2017
Title: Black Swan Guild First Exhibition
Location: Round Tower Gallery
Date: 4 – 25 May
Preview: 3 May 6-8pm, all welcome
The Round Tower Gallery is to host an exhibition introducing the newly formed Black Swan Guild – featuring work from its acclaimed artists in the fields of painting, sculpture, jewellery, textiles, etching, ceramics, and printmaking. This will be the first of three exhibitions this year.
View exhibition page and explore the new Black Swan Guild website.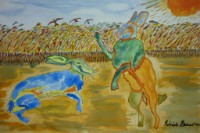 Title: Frome Creatives
Date: 30 May – 15 June
Location: Round Tower Gallery
Preview: Friday 31 May, 6-8pm – all welcome
An exhibition showcasing work from creative classes run by Frome Community Education. An opportunity to meet tutors and students and sign up to future classes.
Title: IN-SPIRAL
Date: 17 – 23 June
Location: Round Tower Gallery
Preview: Tuesday 18 June 6.30-8pm, all welcome
An exiting exhibition featuring three generations of female artists from one family. They are mother, daughter and granddaughter. Their work is interconnected and sharing an inspiration of nature.
Èva Kecseti handbags
Hannah Manning photographs
Gabriella Kecseti textile art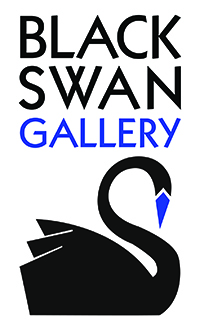 Gallery available for hire
The Round Tower Gallery is available  for the week:
25 June –1 July
7 – 14 October
14 – 21 October
Make a booking enquiry by emailing office@blackswanarts.org.uk
Coming up in the Round Tower Gallery
Title: Frome Creatives
Date: 30 May – 15 June
Title: Embroidery Guild – Frome Festival Event
Date: 4 – 15 July
Title: Sound Festival
Date: 20 July – 1 September
Title: Black Swan Arts Guild Second Exhibition
Date: 7 September – 6 October
Title: Old Bakery Artists
Date: 26 October – 3 November
Title: Wilt Print Creatives
Date: 9 – 23 November
Title: Black Swan Arts Guild Third Exhibition
Date: 30 November – 24 December