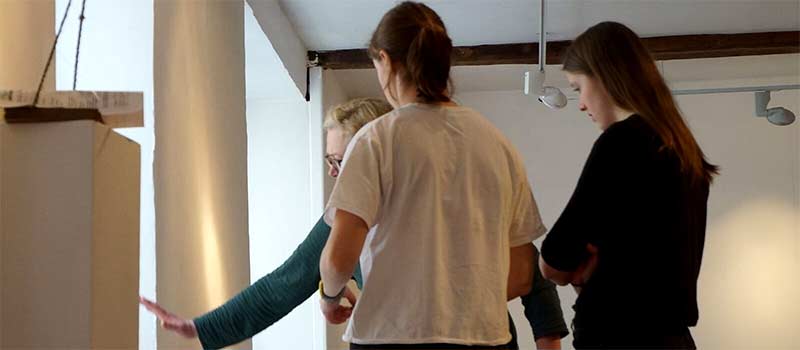 Become a Volunteer of Black Swan Arts
Please fill in the form below if you would like more information on becoming a Volunteer at Black Swan Arts
We need YOU
We rely on dedicated volunteers to provide a quality service for the public and to assist the work of staff. If you feel you can give some of your time to help us in the galleries or office, please contact: office@blackswanarts.org.uk
Volunteering – What's in it for you?
Become part of a friendly and dedicated team
Meet people from all walks of life and making new friends
Improve your communication and people skills
Enjoy new experiences and learning something new every day
The chance to share your knowledge with other volunteers.
Recruitment process
All volunteers to complete a registration form, with contact details
All volunteers will be interviewed – either face-to-face or by telephone
Please supply names and email addresses of two referees. The referees will be required to complete an online form and a hard copy by post.
The volunteers will work with several people including:
Volunteer Manager
Office Manager
Curator / Show administrator
Project Manager
General Requirements – Skills
Able to 'muck in' and work as part of a team
Organised, resourceful, with initiative
Adaptable and patient
Willing to participate
Good listener, ability to record comments
Broad, creative thinker
Practical
An eye for design and brochure layout
Experience in layout and design of official style documents
Tenacious researcher
Creative writing
Technically minded
Highly computer literate, excel, word, etc.
Good word processing skills and an eye for detail
Good computer skills
Confident on the telephone
Good researcher