2017 Art Open Prize Winners
First Prize supported by Hauser & Wirth Somerset
Katharine Fry
Tablemouth
Katharine Fry (British, b. Belgium 1981) works in video installation with a background in performance. Marrying a mid-century aesthetic with a gothic strategy, Fry's primary character is a female figure contained in an interior space. A fantasy automaton, her vitality is registered through blinks and breaths as she carries out arbitrary and ultimately purposeless tasks. Fry's work is permeated with ambivalence. Her character appears physically caught between enclosure and protection and psychically lingers between inertia and withdrawal. Through a feminist process, Fry turns her interest to enmeshment and individuation, questions of agency and interiority, strategies of in/action and pathologies of development.
Highly Commended as Chosen by the Judges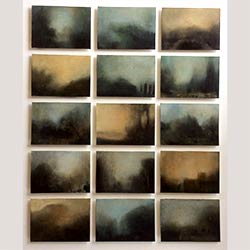 Jenny Graham
Into Elysium
Steve Joyce
Interference Fit
Fiona Hingston
Empty Vessels
Annie Ward
Bound to the Mill
Dan Morley
Antique Memory
The Black Swan Arts Solo Show Prize, chosen by the Black Swan Programming Group
Volkhardt Mueller
Videotopia – English themes after Claude Lorrain, 2014, 5 edition
I am a multidisciplinary artist, working between town and country, studio and streetside. Over the last years I have predominantly produced print objects and print, performance, public interventions, site specific work and video. The complex relationships between people and place are my main source of inspiration, the production of landscape between mythology and terroir is at the core of my interests. My Videotopia stagings manipulate familiar narratives of the land and well-known scenarios of public space, both urban and rural. I work from historical sources, art and site observation, juxtaposing profanity with the ideal, behaviours and cultures with place, conceptions of the urban and rural.
Highly Commended chosen by Black Swan Arts Programming Group
Chris Dunseath
Cauldron Series # 2
Susan Phillips
no.45-2015
Andrea Clark
Evening 2
Babington House Mentoring Prize
Katharine Fry
Tablemouth
Bea Haines
Nest
Sam's Kitchen Deli Local Artist
Malcolm Ashman
villa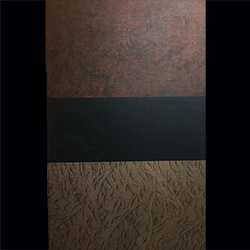 Daniel Mcgirr
Erosion of the Flesh
The Frome Town Council People's Choice Award
Aliceson Carter
Green and Pleasant Land