Black Swan Café hosts evening events, including our regular popular social, Frome Drink & Draw.
Black Swan Arts Events
Featuring events taking place in and around Black Swan Arts, including workshops, artist talks, panel discussions, art carboot and more…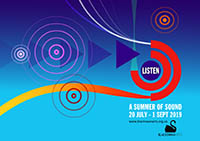 LISTEN – a summer of sound
20 July – 1 September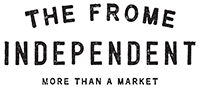 Black Swan Café & Frome Independent
Summer events
Leatherwork, belt making with Badger House Leather
Wednesday 25 September, 6 – 9.30pm
Tickets £60 (£55 for Market Makers)
Fermentation, make + eat with Bath Culture House
Wednesday 9 October, 6 – 9.30pm
Tickets £40 (£30 for Market Makers)
Kokedama, a variant of bonsai with Pilea Plant Shop
Wednesday 6 November, 6 – 9.30pm
Tickets £40 (£35 for Market Makers)
Knitting workshop
Wednesday 13 November, 6 – 9.30pm
Cost tbc
All events take place at Black Swan Arts. Find out more on The Frome Independent website. Book your tickets by emailing  admin@thefromeindependent.org.uk
Frome Drink & Draw
Third Thursday of every month, 7.30 – 10.00pm
Entry is free, booking advised
Get your creative juices flowing with a night of sketching and socialising. No experience required, just bring your pens and paper and enjoy a relaxed night in creative company. Arrive any time from 7.30pm.
Bring your own bottle of whatever you fancy. Drink & Draw takes place in the cafe but it won't be staffed.
Frome Drink & Draw is a chance for people to get together for a fun night of sketching and socialising. You may be a professional looking to hone your drawing skills; an amateur artist looking for like-minded creatives or a complete beginner wanting to take up a new hobby. This night is for everyone! You choose your own subject matter and bring your own supplies. There is no teaching and no pressure to create a stunning piece of artwork. What you will find is a fun and supportive environment where you can relax into your sketching with a drink.
Upcoming dates: 15 August – cancelled | 19 September | 17 October | 21 November
Yoga Breakfast Club
Saturday the 22 June, 9am
Long Gallery & Black Swan Café
£20
A great way to combine yoga, art and breakfast, this trio will make the perfect start to your weekend:
9am, yoga in the Long Gallery
10am, breakfast in Black Swan Café
This regular yoga breakfast club event is hosted by Maddie of Yoga with Mad.
"Black Swan Arts long gallery will be our yoga studio for the morning- a beautiful space to move in. After an hour of energising, zen filled yoga we'll be heading downstairs to enjoy breakfast at The Black Swan Cafe. Look forward to a menu created to norish and excite the taste buds!"
Email Maddie to book your spot: yogawithmad@gmail.com
10% of all sales goes to Black Swan Arts.
A drop-in writing group which meets in the Gallery on the Monday after each launch, to respond to the new exhibition.
Bring a notebook & pen and an open mind.
1 April | 13 May | 3 June | 8 July | 22 July | 9 September | 21 October | 25 November
Find out more about Words at the Black Swan from their Facebook page.
TheWriteDay monthly retreat
Second Sunday of every month, 10.30am – 4.30pm
TheWriteDay is for procrastinating writers to get it written ~ and put it right later. We give each other encouragement and support, but don't share our work. We just write. Free tea, coffee, cake and soup. Only £16 for the day.
2019 dates: 10 February | 10 March | 14 April | 12 May | 9 June