The Long Gallery features prominent artists & group shows such as the Black Swan Arts Annual Open. Photograph by Simon Richardson.
Black Swan Arts Open 2019
18 October – 16 November
Prizegiving: Thursday 17 October 2019, 6-7pm
Artists Preview: Thursday 17 October 2019, 7.30-9pm
Closed for entries
The prestigious Black Swan Arts Open is an annual competition which welcomes entries of original works from established practitioners and emerging artists of all professions and disciplines. Work can be submitted in any medium and in almost any size – from painting, drawing and printmaking to photography, sculpture and ceramics.
This year's judging panel includes; Robert Devereux (former chair of Frieze), Katharine Fry (winner of the Black Swan Arts First Prize 2017), Luke Jerram (artist), Elly Hawley (Director of Hauser & Wirth Somerset) and Sandra Porter RWA (artist).
Corinna Sargood 'Pictures & Dioramas'
23 November – 21 December
Preview: Friday 22 November, 6-8pm
An extraordinary collection of multilayered, painted wood dioramas, dense and brilliant embroideries, prints and artist's books. Corinna's work explores her life in Mexico, Peru, and the dark world of fairy tale. This show is a rare insight into some of the personal and never before publicly displayed work of this exceptional talent. We are honoured that she is sharing this private magical world with us.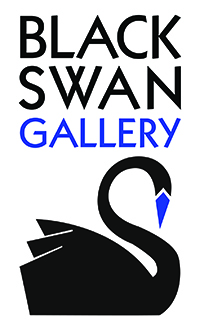 2020 Long Gallery exhibitions
Barry Cooper
3 January – 1 February
Preview: Friday 10 January, 6-8pm
Fifty Bees, Lydia Needle
8 February – 14 March
Young Open
21 March – 25 April
Frome Art Society
2 May – 16 May
Lucinda Burgess
23 May – 12 July
Davies, Monaghan & Klein
18 July – 29 August
Sketch winner 2017
5 September – 3 October
Black Swan Open 2019
17 October – 21 November
Winter Show by SAW
28 November – 30 December