The Long Gallery features prominent artists & group shows such as the Black Swan Arts Annual Open
Fiona Hingston, Somerset Art Works (SAW)
7 September – 5 October
Preview: Friday 6 September, 6-8pm
Meet the artist: Thursday 26 September, 11am-3pm
The exhibition explores the beauty of Britain's vanishing wildflowers. It takes place as part of Somerset Art Weeks 2019.
Fiona Hingston's new body of work, 'The English Woman's Flora', includes more than 200 wildflowers made from masking tape and graphite. It is based on popular pocketbook 'The Observer's Book of Wild Flowers' (W.J. Stokoe, 1957). The work is part celebration and part lament for what is and increasingly is not to be found on the land she calls home.
Black Swan Arts Open 2019
18 October – 16 November
Prizegiving: Thursday 17 October 2019, 6-7pm
Artists Preview: Thursday 17 October 2019, 7.30-9pm
Extended deadline for entries: 20 September 2019
The prestigious Black Swan Arts Open is an annual competition which welcomes entries of original works from established practitioners and emerging artists of all professions and disciplines. Work can be submitted in any medium and in almost any size – from painting, drawing and printmaking to photography, sculpture and ceramics.
This year's judging panel includes; Robert Devereux (former chair of Frieze), Katharine Fry (winner of the Black Swan Arts First Prize 2017), Luke Jerram (artist), Elly Hawley (Director of Hauser & Wirth Somerset) and Sandra Porter RWA (artist).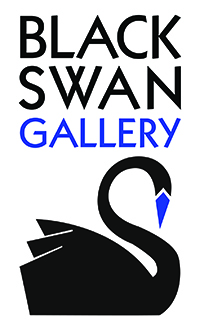 Coming up in the Long Gallery…
Corinna Sargood Illustrations (Angela Carter)
23 November – 24 December
Preview: Friday 22 November, 6-8pm