The Long Gallery features prominent artists & group shows such as the Black Swan Arts Annual Open. Photograph by Simon Richardson.
χάος (Chaos) – Barry Cooper
3 January – 1 February
Preview: Friday 10 January, 6-8pm
Q&A and solo violin performance by Katalin Kertész: Saturday 11 January, 2-4pm
Eugene Ysäye his 6 violin virtuoso sonatas form the inspiration and basis of χάος (Chaos) by Barry Cooper. The violin pieces were written in the early 20 century for 6 virtuoso violin players. Barry Cooper has transformed each movement into a visual interpretation on large canvases. The result is a varied but very distinct new abstract body of work with sometimes figurative echoes.
Barry will paint and perform a live large painting continuing on the interpretation of Ysaye his violin sonatas during this exhibition.
Fifty Bees 4, Lydia Needle
8 February – 14 March
Preview: 7 February, 6-8pm
In a new show at Black Swan Arts in Frome, Somerset artist Lydia Needle has sculpted fifty British bees in wool and stitch, and fifty other artists have created responses to each bee.
In the fourth incarnation of her project 'Fifty Bees: The Interconnectedness of all Things', Lydia Needle has created fifty life-size bees to represent fifty of the 275 bee species in the UK. The project was devised to showcase the plight of the British bee. So far she has created 200 sculptures, but she is aiming to complete 275 – one for each of Britain's bees.
Black Swan Arts Young Open 2020
21 March – 25 April
Preview: Saturday 21 March, 12pm midday
Deadline for entries: Friday 28 February 2020 (midnight)
The Young Open is our annual competition for creatives between the ages of 8 and 19. We're always impressed with the variety and vibrancy of work submitted. It is one of our best-attended exhibitions of the year.
Black Swan Arts is proud to collaborate with local education providers. We welcome group submissions from schools and colleges and entries from individuals.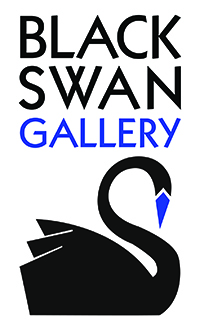 2020 Long Gallery exhibitions
Frome Art Society
2 May – 16 May
Lucinda Burgess
23 May – 12 July
Davies, Monaghan & Klein
18 July – 29 August
Sketch winner 2017
5 September – 3 October
Black Swan Open 2020
17 October – 21 November
Winter Show by SAW
28 November – 30 December