The Long Gallery features prominent artists & group shows such as the Black Swan Arts Annual Open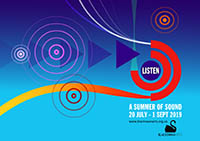 LISTEN, a summer season of sound
20 July – 1 September
Preview: Friday 19 July, 6-8pm
An exciting programme of sound art events taking place over the summer in the Long Gallery, Round Tower Gallery and Black Swan Café. Curated by Helen Ottaway and Mel Day.
Immerse yourself in a library of sound art and related films in the Round Tower Gallery listening hub. Respond to the things you have heard within and beyond Black Swan Arts through our Call and Response Wall. You can hear about deep listening and experience the vibrations of a gong massage and you can take part in talks and workshops.  Frome FM will be broadcasting from LISTEN too. There will be chances to relax in the Round Tower hub and courtyard to chilled out DJ sessions.
Black Swan Arts Open 2019
18 October – 16 November
Prizegiving: Thursday 17 October 2019, 6-7pm
Artists Preview: Thursday 17 October 2019, 7.30-9pm
Deadline for entries: 13 September 2019
The prestigious Black Swan Arts Open is an annual competition which welcomes entries of original works from established practitioners and emerging artists of all professions and disciplines. Work can be submitted in any medium and in almost any size – from painting, drawing and printmaking to photography, sculpture and ceramics.
This year's judging panel includes; Robert Devereux (former chair of Frieze), Katharine Fry (winner of the Black Swan Arts First Prize 2017), Luke Jerram (artist), Elly Hawley (Director of Hauser & Wirth Somerset) and Sandra Porter RWA (artist).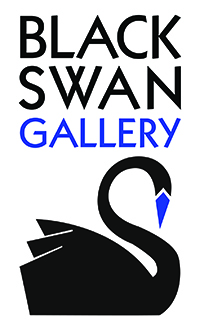 Coming up in the Long Gallery…
Fiona Hingston, Somerset Art Works (SAW)
7 September – 5 October
Preview: Friday 6 September, 6-8pm
Corinna Sargood Illustrations (Angela Carter)
23 November – 24 December
Preview: Friday 22 November, 6-8pm