The Long Gallery features prominent artists & group shows such as the Black Swan Arts Annual Open
Long Gallery Exhibitions
Title: Peter Hayes, Ceramics
Date: 16 February – 23 March
Preview: Friday 15 February, 6-8pm -all welcome
Artist's talk: Wednesday 13 March, 7.30pm – free to attend, booking not required
Peter Hayes is an international artist working in ceramics, bronze and glass. He has been at the forefront of contemporary ceramics for decades. And has been an influence on many artists working in ceramics and other materials. He makes small to large scale garden sculpture.
Title: Black Swan Arts Young Open
Date: 30 March – 27 April
Preview: Saturday 30 March, 12pm midday
Competition open for entries 13 December 2018 – 22 February 2019
Black Swan Arts Young Open competition is open to all young people aged between 8 and 19 years. We are proud to run this annual competition and to display an always vibrant, diverse and impressive range of artwork.
We accept entries both from individuals and school groups.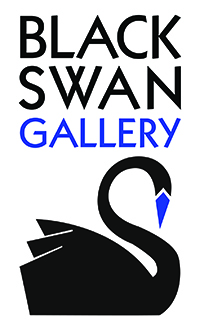 Coming up in the Long Gallery…
Title: Frome Art Fair
Date: 4 – 5 May
Title: Frome Art Society
Date: 11 – 25 May
Preview: Friday 10 May, 6-8pm
Title: Sandra Porter
Date: 1 June – 3 July
Preview: Friday 31 May, 6-8pm
Title: Singer Project
Date: 4 – 14 July
Preview: Friday 5 July, 6-8pm
Title: Sound Festival
Date: 20 July – 31 August
Preview: Friday 19 July, 6-8pm
Title: Davies, Monaghan and Klein (Art Open 2018 winner)
Date: 7 September – 5 October
Preview: Friday 6 September, 6-8pm
Title: Art Open 2019
Date: 17 October – 16 November
Preview: to be confirmed
Title: Corinna Sargood Illustrations (Angela Carter)
Date: 23 November – 24 December
Preview: Friday 22 November, 6-8pm