Images by Bethany Pass, Maya Krishan and Jessica Mitchell

Black Swan Arts Young Open 2020
21 March – 25 April
Exhibition opens: Saturday 21 March, 12pm (midday)
Black Swan Arts Young Open will now be a virtual exhibition only – videos coming soon. The galleries are not currently open to the public on advice from the Government.
The Young Open is our annual competition for creatives between the ages of 8 and 19. We're always impressed with the variety and vibrancy of work submitted. It is one of our best-attended exhibitions of the year.
The Young open gives younger artists the opportunity to experience entering an art competition and to have their work displayed in an art gallery. We hope that entrants from the Young Open will go on to take part in the Art Open as they get older.
Black Swan Arts is proud to collaborate with local education providers. We welcome group submissions from schools and colleges and entries from individuals.
As with our Art Open, there are also prizes awarded. Visit the competition site to submit an entry or to view our full competition details, terms and guidelines.
The 2020 panel of independent judges
Prize winners
8 – 11 years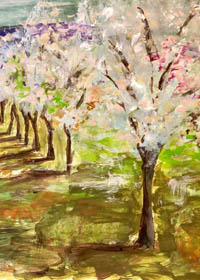 Indigo Cameron Clarke
'Indigo Spring'
Francisco Rogers Reilly
'One Small Step'
Oliver Squirrell
'Tragic Beauty'
Eliza McKeever
'Magestic Hare'
Violet Venables Ziminski
'Nymph'
Emily Weale
'You, looking at me'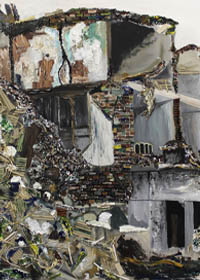 Miranda Li
'After Tangshan'
Tom MacCallum
'Surrealism'
Anouk Sonntag
'Self Portrait'
Video tour of the exhibition
Join, Sally Barnett, Morag Stuart and Amanda Sheridan on a video tour of the Young Open 2020 exhibition. In parts 1 to 4 we look at all the prize winners and the highly commended artists.
Coming soon… even more video footage. A detailed tour of the exhibition, showing artwork from all our successful entrants.