The Round Tower Gallery is a popular location for solo shows and workshops
Photography by Simon Richardson (left) and Paul Newman (right)
Round Tower Gallery Exhibitions
I just wanted to say a huge thank you for all the help and support you have given us during our time at Black Swan, without you it would not have been possible. Having spoken to Jackie Devereux she said that it was a superb venue, where all the local artists are making a huge effort to keep their beautiful venue alive and relevant to the local community.

It goes without saying that we would love to be part of Black Swan plans in the future.
Les Williams – Society of Graphic Fine Art, March 2017
'Lets Be Frank', by Frank Goffey
29 January – 8 February
Late night opening: Saturday 1 February, 6-8pm
Frank is a pen and ink illustrator. Amongst the themes he explores are; social commentary, bullying and climate issues with a healthy dose of comedy and surrealism.
Black Swan Arts Young Open 2020
21 March – 25 April
Preview: Saturday 21 March, 12pm midday
Deadline for entries: Friday 28 February 2020 (midnight)
Black Swan Arts Young Open competition is open to all young people aged between 8 and 19 years. We are proud to run this annual competition and to display an always vibrant, diverse and impressive range of artwork.
We accept entries both from individuals and school groups.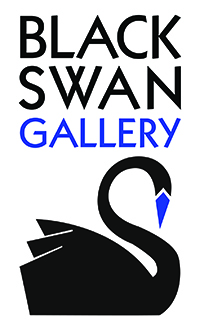 Coming up in the Round Tower Gallery in 2020
Makers weekend, Black Swan studio residents
8 – 9 February
Black Swan Open 2020
17 October – 21 November