The Round Tower Gallery is a popular location for solo shows and workshops
Photography by Simon Richardson (left) and Paul Newman (right)
Round Tower Gallery Exhibitions
I just wanted to say a huge thank you for all the help and support you have given us during our time at Black Swan, without you it would not have been possible. Having spoken to Jackie Devereux she said that it was a superb venue, where all the local artists are making a huge effort to keep their beautiful venue alive and relevant to the local community.

It goes without saying that we would love to be part of Black Swan plans in the future.
Les Williams – Society of Graphic Fine Art, March 2017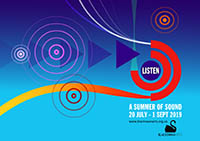 LISTEN, a summer season of sound
20 July – 1 September
Preview: Friday 19 July, 6-8pm
An exciting programme of sound art events taking place over the summer in the Long Gallery, Round Tower Gallery and Black Swan Café. Curated by Helen Ottaway and Mel Day.
Immerse yourself in a library of sound art and related films in the Round Tower Gallery listening hub. Respond to the things you have heard within and beyond Black Swan Arts through our Call and Response Wall. You can hear about deep listening and experience the vibrations of a gong massage and you can take part in talks and workshops.  Frome FM will be broadcasting from LISTEN too. There will be chances to relax in the Round Tower hub and courtyard to chilled out DJ sessions.
Black Swan Guild Second Exhibition
7 September – 6 October
Preview: 6 September, 6-8pm
Accepting applications: 23 August – 9 September
An exhibition by the Black Swan Guild (with special guests) exploring themes surrounding the body, body adornment, decoration and marking.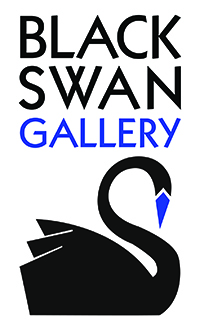 Coming up in the Round Tower Gallery
Jack Beaumont, Dancing Crow
7-14 October
Moira Eve
14-21 October
Old Bakery Artists
26 October – 3 November
Wiltshire Print Creatives
9 – 23 November
Black Swan Arts Guild Third Exhibition
30 November – 24 December